In the Presets Panel, the actual state of multiple Maps, Media playback and DMX Channel Values can be stored and loaded for later usage.
Presets can be used to add live control to a timed AV Show and/or VJ session.
Preset User Interface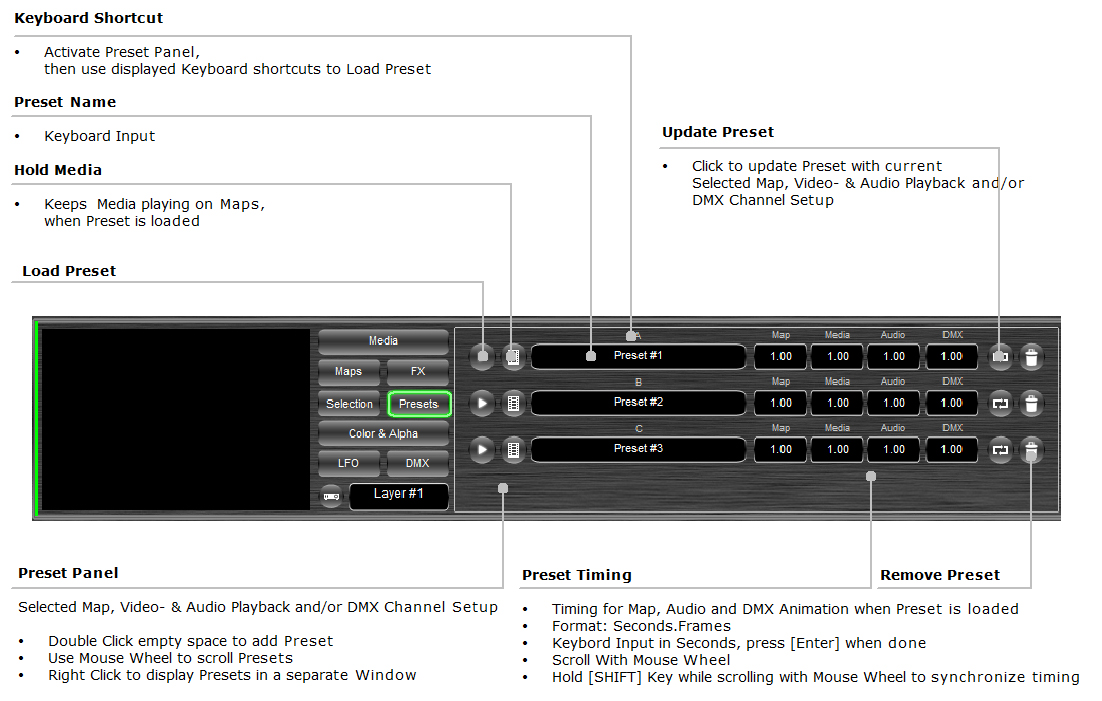 Using Presets
Define which mapstard objects you want to save in a Preset: Maps with Media Playback, Audio or DMX or a combination of them, by selecting the Map(s), Audio and/or DMX Channels.
To add a Preset, select Map(s), start Media playback on Map, start Audio playback and select DMX Channels, then double click the Preset Panel, or use menu [Layer > Presets > Add]

To load a Preset, click on the play button in the Preset user interface.

To update a Preset, click on the update button in Preset user interface, or load the Preset and use the menu [Layer > Presets > Update]

To remove a Preset, click on the remove button in Preset user interface, or load it then use the menu [Layer > Presets > Remove]

To reset all Presets in a Layer, use the menu [Layer > Presets > Reset]