The Color & Alpha Panel is used to set color and alpha (transparency) on selected Map(s) and Map Point(s)
Color & Alpha User Interface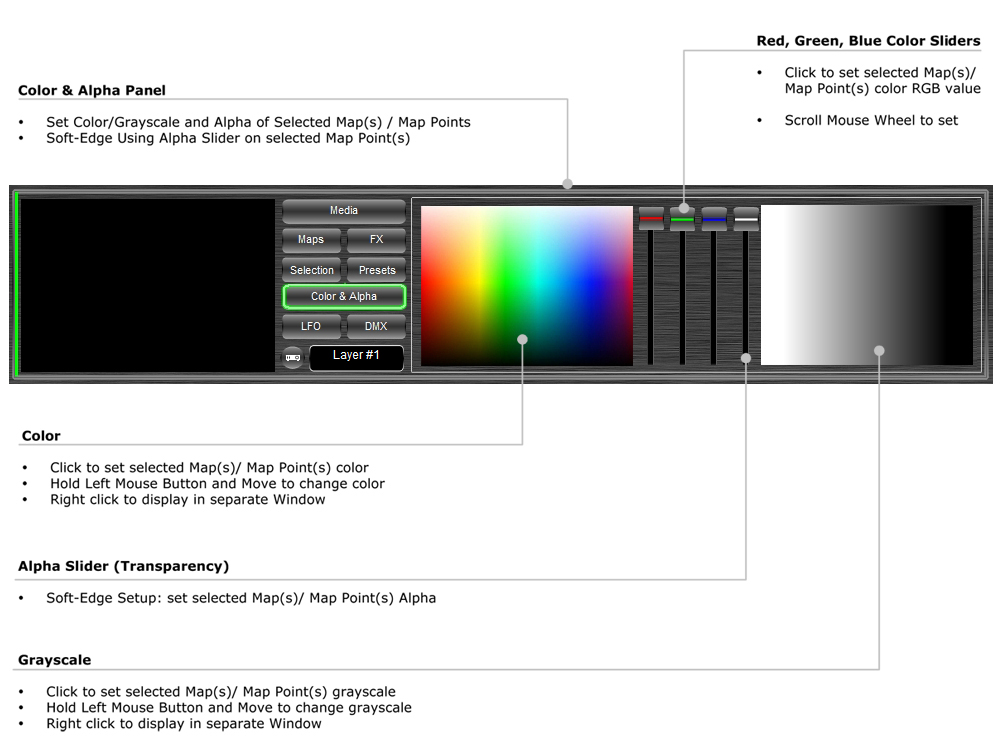 Using the Color & Alpha Panel
To set Map color, select the Map(s) in Map Panel or Output Window, then select the color or grayscale by clicking on the relative panel, or using the color sliders. To change Map alpha (transparency) use the rightmost alpha slider.
Each Map Point can have its own color and alpha (transparency) value.
Map Soft-Edge can be achieved by selecting the desired Map Points and adjusting the alpha (transparency).
Color Example
6 Maps, 1 Output Window
First Row from Left to right:
Second Row from left to right: